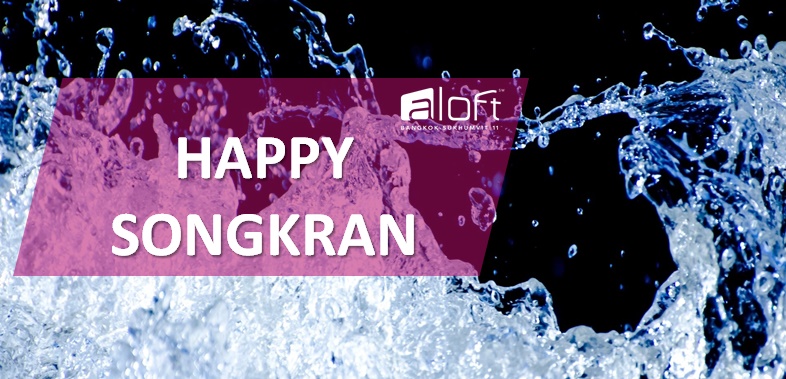 Songkran festival is a traditional occasion celebrated in Thailand in a form of Thai New Year, the festival starts on every 13th till 15th of April.
Songkran or in another word the 'Water Festival' is one of the most happening festivals that many locals and foriegners look forward for the celebrations.The Songkran celebration is rich with symbolic traditions. Local people start their mornings with merit-making, visiting local temples and offering food to the Buddhist monks is commonly practiced. It is also believe that pouring water to buddhist statues, elderly people is considered as washing away the sin's and bad luck.
People would dress up in a very colorful style and have floral printing on their t-shirt.
However, many roads would be closed in the occassion of the water festival songkran. Most area are easily accessible from Aloft Bangkok - Sukhumvit 11 via mass transportation. As we offer free TUK-TUK shuttle to the nearest Sky Train Nana Station that connects to major destinations that have big Splash party happenings for Songkran Festival. Silom Road which is at Saladaeng Sky train station road would be close specifically for locals and foreign people to walk through the streets for this celebrations.
So prepare your water guns, dress appropriately, get goggles to protect your eyes and most importantly don't forget to have plastic bags to secure your electronic gadgets.