EAT YOUR WAY AROUND THE CITY: BANGKOK'S MUST TRY EATS
Although famous for its old world charm and eclectic hustle and bustle, Bangkok is also quite popular for its cuisine. Whether it be classic Thai favorites, fresh seafood, piping hot noodles or sweets, the Bangkok food scene has travelers covered. Delicious meals at real value can be found everywhere in Bangkok, from street corners to department stores to five star eateries. Here, we've compiled some of our favorites. Get out there and explore our wonderful city, but don't forget to enjoy eating!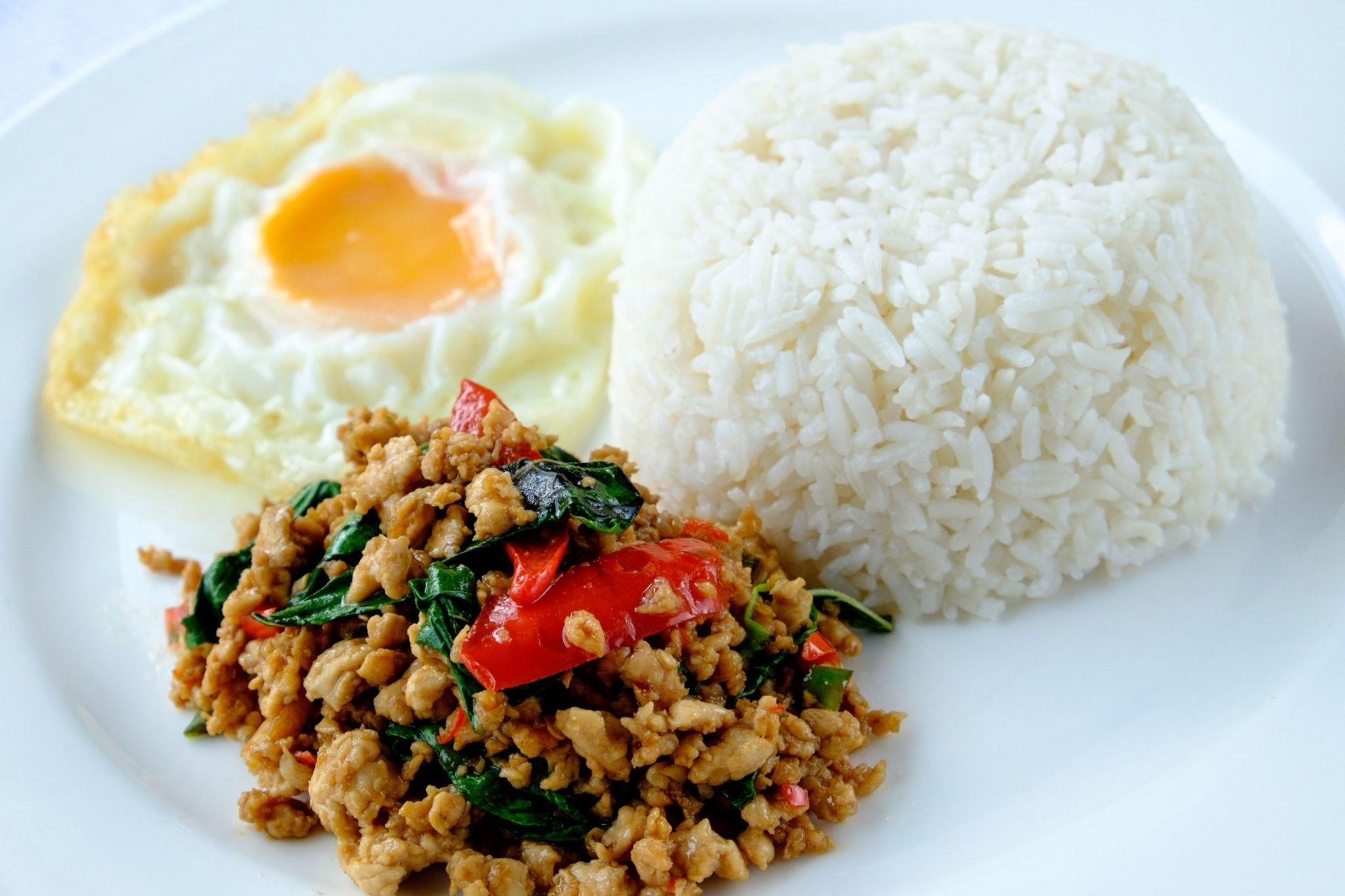 QUICK THAI FAVORITE
Location: 327 Mahachai Road, Bangkok
Phone: +66 2 223 9384
Open Daily: 2PM - 1AM (Closed on Sundays)
A staple Thai dish which never disappoints is 'Pad Krapow.' A delightful stir-fried dish with the fantastic of Thai holy basil, Pad Krapow is spicy and full of flavor. It is one of the most ordered dishes amongst locals, and nearly every eatery offers it on their menu. Raan Jay Fai is where you can find an exceptionally delicious Pad Krapow. The restaurant is commanded by an elderly lady called Jay Fai who can be found at the outdoor side kitchen cooking up delicious cuisine in her woks.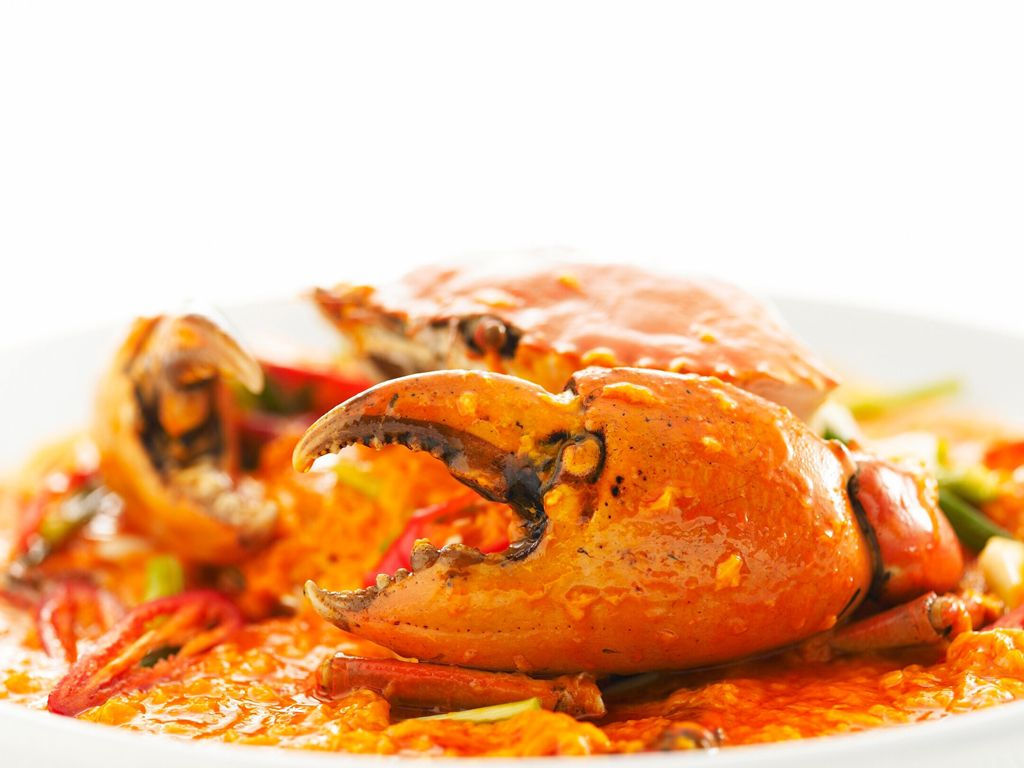 SEAFOOD IN BANGKOK IS A MUST!
When in Bangkok, and on the lookout for great seafood, foodies must visit the delicious Somboon and Laemgate Seafood restaurants. Somboon has opened up its seventh store recently. Operating over 45 years, Somboon has become synonymous with crab curry. The red, spicy gravy concocted with nam prik pao chili paste is what makes this dish especially enticing. Known for its crab egg chili paste dish, Laemgate Seafood has been around for more than 30 years in Pattaya, and has a branch in Bangkok located on Ari Soi 4.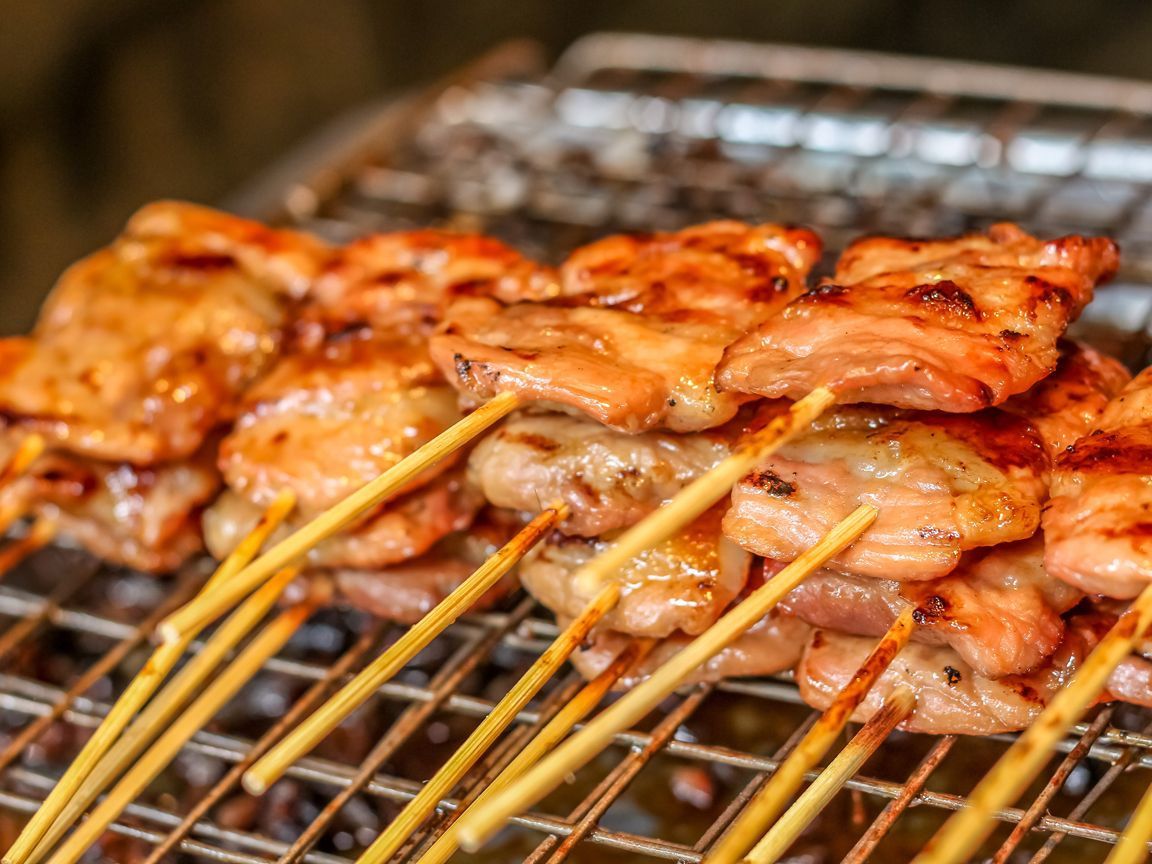 BBQ STREET EATS
BBQ street eats are one of Thailand's favorite street foods. Literally found on every corner, the street BBQ is not only full of flavor, it is also a must try. Grilled skewers of pork, chicken and meatballs are marinated and then threaded on a bamboo stick, grilled on an open flame and served with sticky rice. Pair grilled meats with a spicy sauce called nam jim jaew for an undeniable kick. If you are looking for a special treat, try the varieties of BBQ fish. Tilapia, catfish or snakehead, stuffed with pandanus leaves and coated with flour and rock salt, are all delicious BBQ options worth trying.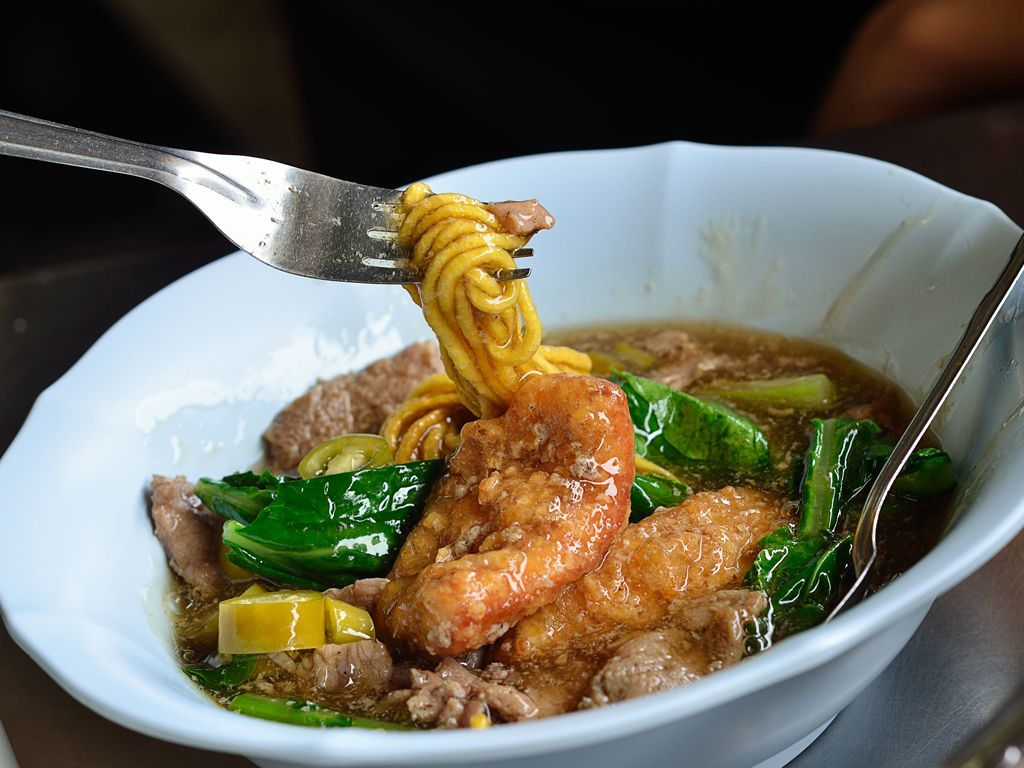 NOODLIN' AROUND
While exploring Bangkok, don't forget to try an array of authentic Thai noodle dishes. Made from rice, wheat or mung bean flour, Thailand's noodles can be enjoy stir-fried and famous choices include Pad Thai, Pad Si Ew or Guay Tiew KuaGai. Thick, rich, gravy laden noodles called Lad Nah are also a popular choice, however, most people tend to enjoy noodle soup dishes. Slurp up such noodle soup dishes as Guay Tiew Rua, Guya Tiew Sukhothai, Guay Tiew Yen Tah Foe, Bamee Moo Daeng or the northern Thai specialty of curried noodles, Khao Soy. Don't forget to use chopsticks for noodles - it's the only time Thais use the wooden utensils to eat. Indulge and enjoy!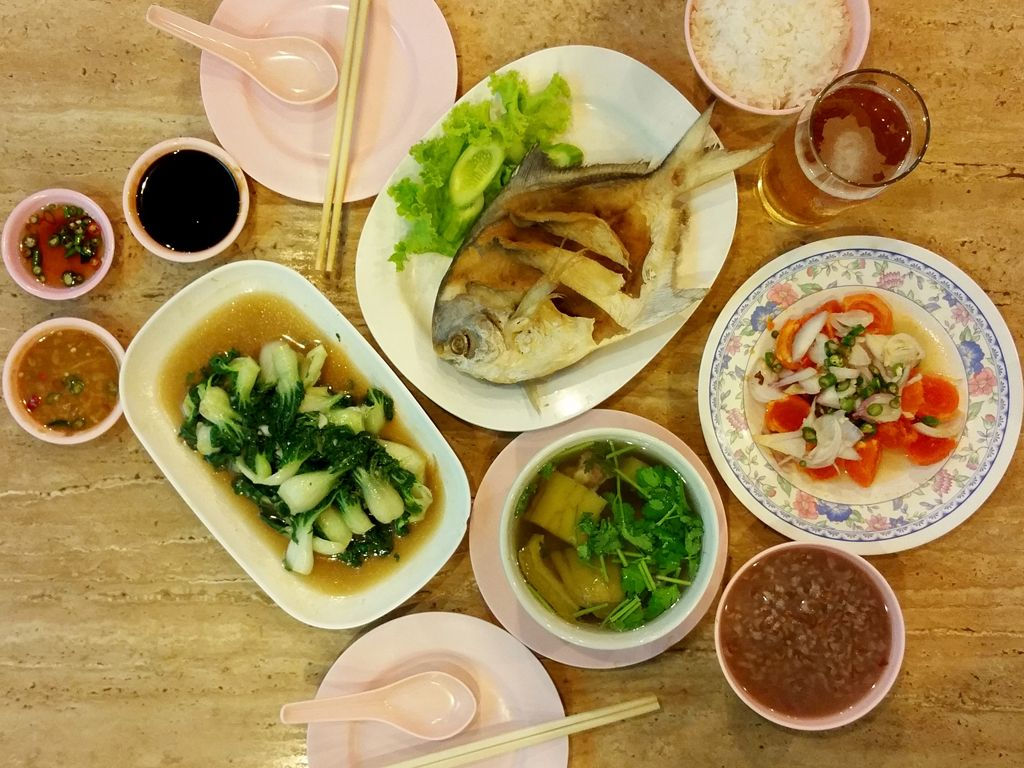 LATE NIGHT EATS
Location: 491/10-11 Silom Plaza, Silom Road, Bangrak, Bangkok
Phone: +66 2 234 0149
Open Daily: 5PM - 2AM
Hungry and looking for late night grub? Silom Road is undoubtedly Bangkok's best spot for late night snacks and midnight meals. Niyom is a popular Bangkok favorite serving classic Thai dishes such as 'Kao Tum,' a delicious boiled rice porridge often served with pork, fish or shrimp. Other offers on the menu here include the simple yet tasty 'Moo Grob,' essentially a fried, crispy pork that pairs well with rice. Niyom offers air-conditioned seating indoors as well as open-air dining. If you are looking for a quick and tasty bite late at night, Niyom restaurant is a good bet!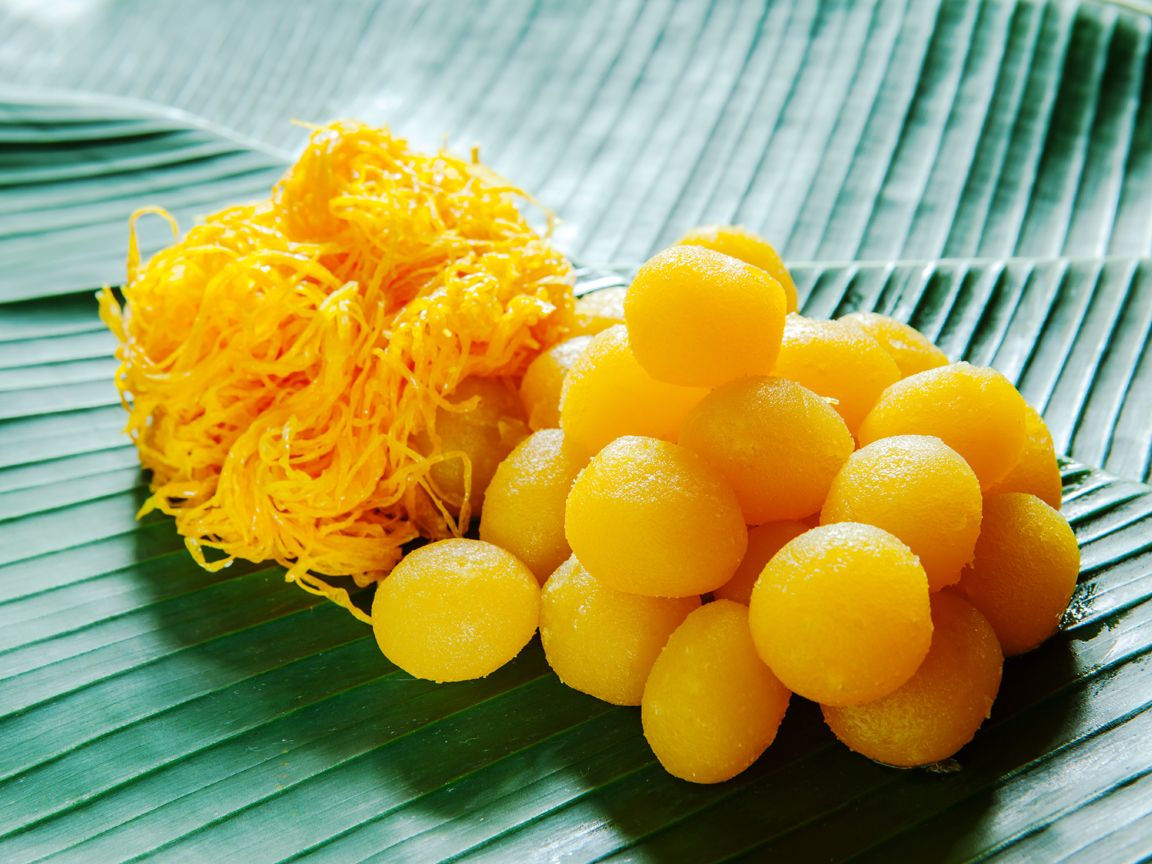 LOVE DESSERT?
Are you fascinated with Thai desserts? Do you know any interesting stories behind these scrumptious treats? Thai desserts are considered auspicious and believed to bring good fortune with their unique flavors and aroma. Thai desserts are commonly used in Buddhist rituals, weddings, celebrations, and festivals especially during the Thai New Year, called Songkran, where they are given as gifts to the elderly in the family as a mark of respect and also to receive blessings. Most Thai desserts, such as Tong Yip, Tong Yod, Foy Tong and Tong Ake, have the word 'Tong' which translates to gold from Thai. This word is used to symbolize wealth and prosperity.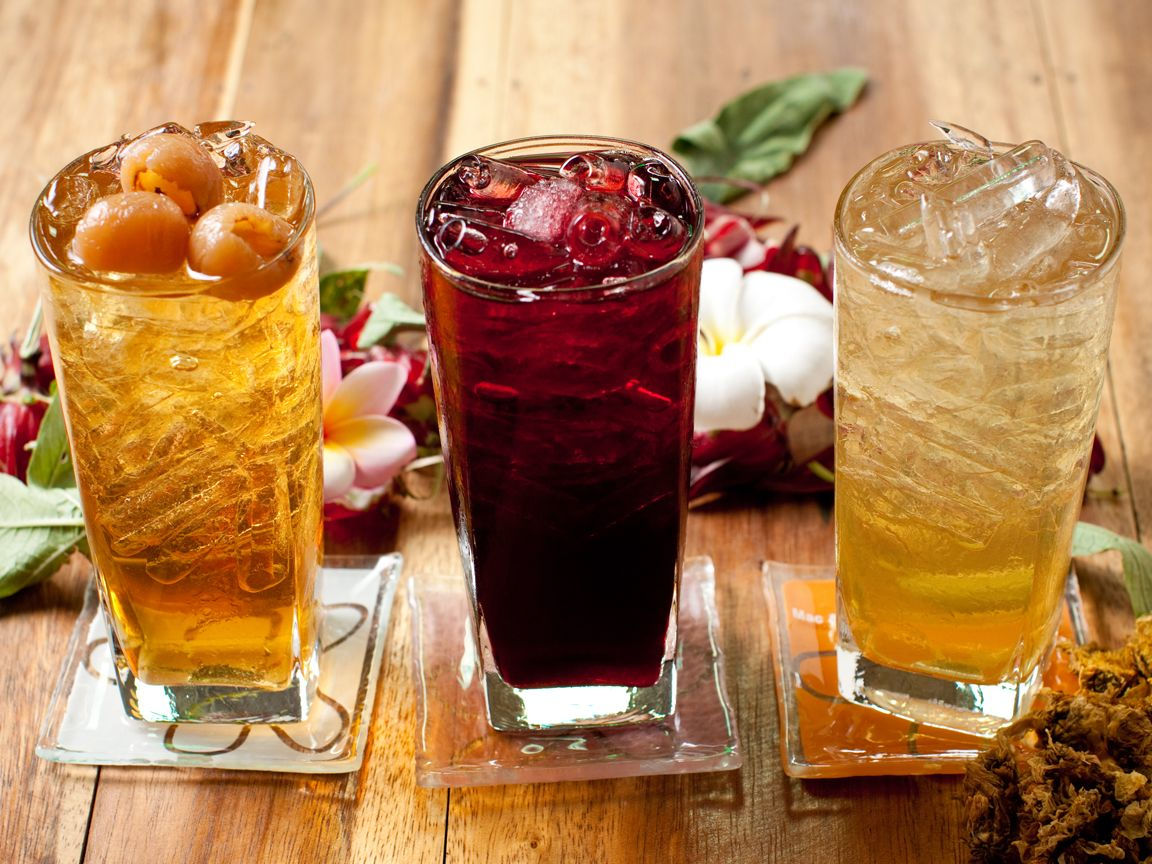 REFRESHING HERBAL DRINKS
Cool down from Thailand's intense heat by enjoying cool, refreshing Thai herbal drinks along the street. Thailand's famous herbal drinks are made from local herbs, flowers and fruits and are unbelievably satisfying. Famous herbal drinks often sold by street vendors include an abundance of lemongrass drinks as well as mixes including pandan leaves, bael fruit and chrysanthemum. These refreshing herbal drinks make an excellent choice to quench thirst and chill out while exploring the streets.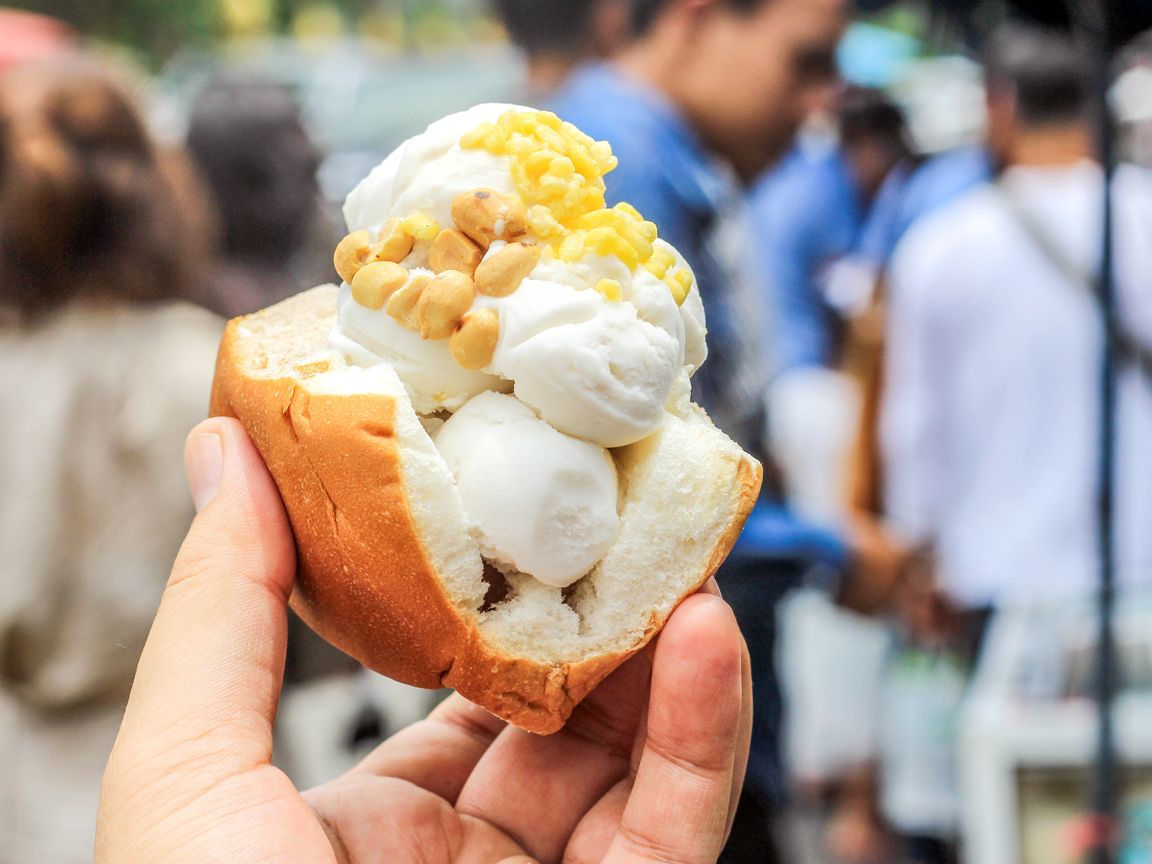 LOCAL FLAVORS: COCONUT ICE CREAM
'Pai Tong' is the name of an old-fashioned coconut ice cream franchise popular amongst Thai people. Pai Tong is readily distributed among street vendors. It is a refreshing dessert that cools you down in the heat and humidity of Thailand. Although the original flavor is coconut, Pai Tong also offers vanilla, chocolate and taro ice cream flavors, all of which can be served either in a cone or on a bun. Exotic toppings include sweet sticky rice, palm seeds, potatoes and red beans. Pai Tong truly presents an authentic Thai dessert experience that should not be missed!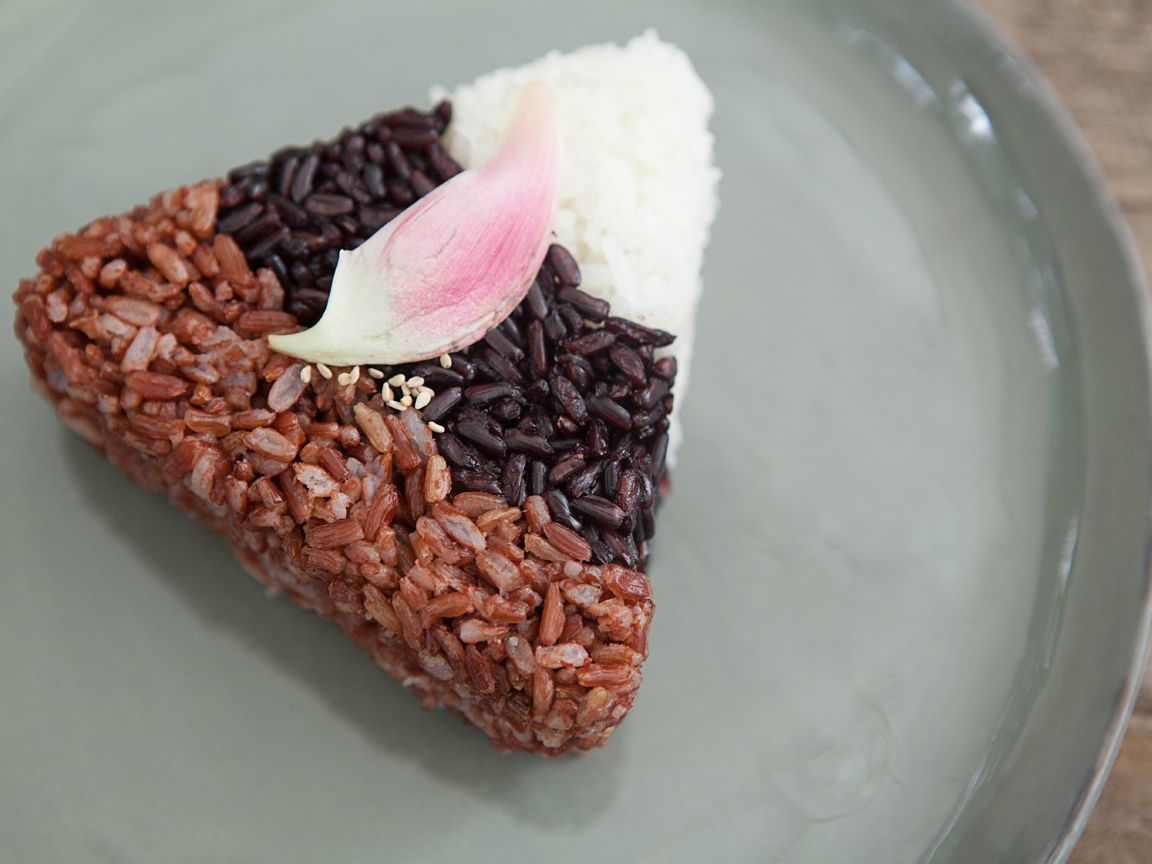 RICE VARIETIES
Thailand is famous for its rice and within the country there are many varieties. The most popular rice variety is Thai Jasmine White Rice which is served as a staple to nearly every dish.
A popular brand featuring rice with a distinctive purple color is Rice Berry. The taste and aroma of the rice is often described as soft and sticky. Rice Berry is high in folic acid, Vitamin E and antioxidants making it a wise, healthy choice when dining in Bangkok.
Hom Nil Rice is 100% black in color. This variety also has a unique flavor and aroma. As it's a rare commodity, it tends to be a bit more expensive than other types of rice. However, it is well worth the price.
Brown Rice is becoming increasingly popular in Thailand and more readily available. Light in color, brown rice is highly nutritious and has a delightful nutty taste and chewy texture.
If you are looking to eat healthily in Thailand, the nutrient-rich brown and colored rice varieties are best.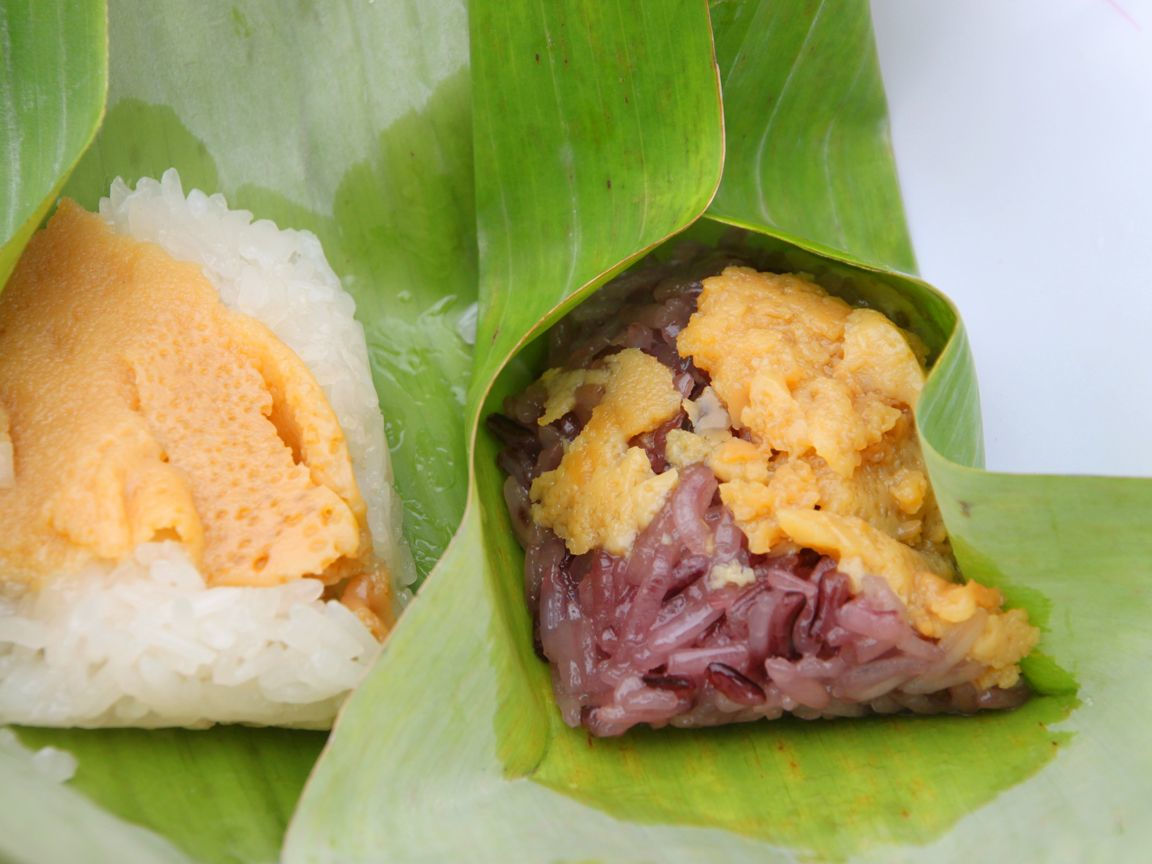 DESSERTS ON WHEELS: BANGKOK'S MOBILE SWEET TREAT VENDORS
If you are looking for a sugar rush on wheels, Bangkok is the place. Wandering around the city's many markets, you are bound to see a varied assortment of desserts. Vendors tend to showcase their tantalizing treats delicately balanced on the side of a motorbike. Vendors serve a wide array of sweet treats including traditional Thai desserts such as jellies and custards, coconut milk dessert dishes and lush sticky rice treats. Thai desserts are everywhere and can be eaten at any time of the day. If you have a sweet tooth, you are in the right place.
Bangkok truly is a foodie heaven with delicious, affordable options everywhere. While in Thailand, do not be afraid to eat your way across the country!